CollaVol: Social Volunteer Platform for Donating Time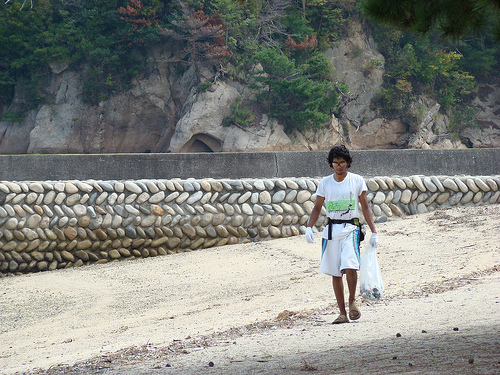 Image by GetHiroshima. Some Rights Reserved.
http://www.flickr.com/photos/gethiroshima/2882839131/
Original text is from Japan for Sustainability
"Donating just a few hours of your time" is a form of volunteering made possible through the used a new website in Japan, "CollaVol," a social volunteering platform for providing such opportunities.
According to their website, Collavol is a web service to connect people looking for supporters with people wanting to volunteer their time and skills. Collavol presents two categories of volunteering activities; one is "Online Volunteering," referring to activities using PCs and mobile phones such as data input, proofreading of texts or translation of documents. The other category is "Onsite Volunteers," referring to tasks to be conducted onsite, such as picking up garbage or supporting events.
Collavol also advocates making it easier for people to participate by breaking each volunteering activity into smaller parts, called "Micro Tasks."
On their website, you can browse information by task type (e.g., translation, street cleaning, etc.,) estimated time required for each task (e.g., 3 hours), required skills, number of people to be admitted, etc. You can also see the calculated monetary value for each task so that you know the value of the time you are donating to do a particular task.
Ms. Watanabe, one of the Co-Founders of Collavol, wrote in her blog that "(We) believe that there is great significance in providing this kind of direct support that is not in the form of money. Money can be collected and spent, and that is the end of it. However, through directly engaging in these types of activities, people will be able to form valuable connections."