Reducing Food Loss and Waste: New Laws and Initiatives in Japan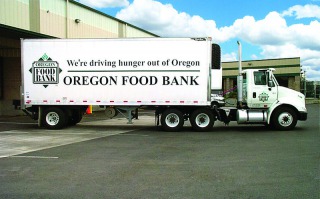 Image by Walmart Some Rights Reserved.
https://www.flickr.com/photos/walmartcorporate/5349385932/
Among the efforts being made to achieve the United Nations' Sustainable Development Goals, or SDGs, one aims to address food loss and waste. One of the targets for SDG 12 (sustainable consumption and production patterns) is to halve per capita global food waste at the retail and consumer levels by 2030. How much food is being wasted currently in Japan? What efforts are being made to halve that amount?
According to an estimate published by Japan's Ministry of Agriculture, Forestry and Fisheries in April 2019, food thrown out despite still being edible (food loss and waste) amounted to 6.43 million tons in fiscal 2016. Of that, 2.91 million tons were household-related and 3.52 million tons were business-related food loss and waste.
Japan's Cabinet adopted the 4th Fundamental Plan for Establishing a Sound Material-Cycle Society in June 2018. It set forth the goal of reducing the amount of household-related food waste to half the level of fiscal 2000 by 2030. To address business-related food loss and waste, a new basic policy based on the Food Recycling Act was announced in July 2019, with the same goal of reducing that waste to half the level of fiscal 2000 by 2030.
Thus, goals and policies were established for households and businesses, and on October 1, 2019, the Act on Promotion of Food Loss and Waste Reduction (Food Loss Reduction Promotion Act) came into force with the aim of comprehensively promoting a reduction of food waste. It established clear responsibilities for national and local governments, and spelled out matters fundamental to its policies. In this month's ISHES newsletter, we describe the Food Waste Reduction Promotion Act and introduce initiatives being promoted here in Japan.
The Food Loss Reduction Promotion Act
The Food Loss Reduction Promotion Act was enacted to promote efforts in civil society nationwide to reduce food loss and waste. While there are multitudes worldwide who lack sufficient nutrition, Japan imports much of its food and in fact is highly reliant on these food imports. The Act's preamble states that food loss and waste is a problem that should be taken seriously in Japan.
It also describes two approaches for reducing food loss and waste. One is to promote more awareness of the need to avoid wasting food, so that individuals and society as a whole can make the right choices. The other is to make the greatest possible use of food while it is still edible and avoid discarding it.
The responsibilities stipulated for each stakeholder are as follows.
- The national government is responsible to formulate and implement comprehensive policies for the reduction of food loss and waste.
- Local governments are responsible to formulate and implement locally-appropriate policies to reduce food loss and waste, in collaboration with the national and other local governments.
- Businesses are expected to cooperate with policies of the national and local governments to reduce food loss and waste in their own areas of business.
Basic policies for reducing food waste are also stipulated:
(1) Encourage education and study, spread knowledge, and raise awareness among consumers, businesses and other stakeholders.
(2) Support efforts by food-related businesses and stakeholders.
(3) Commend those who have achieved notable successes in reducing food loss and waste.
(4) Investigate the actual state of food waste and study effective ways to reduce food loss and waste.
(5) Gather and share information on advanced efforts to reduce food loss and waste.
(6) Support food bank activities, and investigate and discuss the responsibilities that arise in conjunction with food donations for food bank activities.
To encourage these efforts, the Cabinet Office established a committee on promoting the reduction of food loss and waste, and tasked it with discussing priorities and promoting policy implementation.
Food Bank Efforts
Now we introduce some initiatives to reduce food loss and waste in Japan.
The Alliance of Japan Foodbanks defines foodbank activities as collecting food donated by food-related enterprises and distributing it to organizations such as welfare facilities and groups assisting the needy. These activities can be broadly described as collecting and distributing.
Food banks collect donations from food-related enterprises when the food has no problem with quality but would otherwise be discarded for some reason. They also accept donations from individuals, non-food businesses, and organizations that bring donations of surplus food to schools, workplaces, and events.
There are two main categories of food recipients. The first is facilities and organizations. Food banks serve as an intermediary to match donated food with recipients such as children's facilities and shelters, social welfare councils and NPOs assisting the needy. The second category is individuals and households. Food banks distribute the donated food to them at food bank locations, by packing and shipping it, or at soup kitchens or by direct delivery.
Currently, ten organizations have been certified by the Alliance of Japan Foodbanks and one more is preparing for certification. There are six requirements to become certified: (1) legal status, (2) a business plan, (3) at least two years of experience as a food bank with legal status, (4) an advisory committee with outside experts, (5) endorsement of the Food Bank Guidelines, and (6) a hygiene management inspection once every two years.
One of the certified organizations, Second Harvest Japan (2HJ), based in Tokyo, has launched a project called "Tokyo 2020: Food for 100,000", which involves collaborating with businesses, governments, NPOs, religious and organizations to create food collection sites as part of a food safety net. In the year 2020 alone, it aims to provide sufficient food assistance for 100,000 people in Tokyo.
2HJ is making a broad appeal for support with the message that everyone who lives in the region of the food safety net can play a part in supporting the 'Food for 100,000' project. There are many ways to help, from donating food or funds for investing in facilities and systems, to providing space to receive food donations, volunteering to make deliveries, and helping manage the local storerooms.
Internet Sales of Food that Might Otherwise be Discarded
KURADASHI.jp opened for business on February 27, 2015 as an online shopping site. The original concept was to attach a value to food that would otherwise be thrown away and wasted even though it is still edible, by creating a mechanism for distributing food that would be left unsold by conventional selling methods. The founders wanted to use the power of private enterprise to find solutions to the issue of food loss and waste.
Products for sale are procured at discount prices from manufacturers who agree with the website's purpose. People can buy many of the products at half the regular price or less. Anyone can use this service by enrolling as a member at no cost. All of the products would have otherwise been discarded if they went through the conventional distribution channels, so more sales on this site mean less food waste.
The selling prices include funding to support organizations carrying out social action programs. The amount is decided case-by-case for each product, so purchasing these products increases the amount of support for these organizations. Funding recipients span a wide range, including environmental conservation, social welfare and medical support groups, and food bank organizations. In the more than four and a half years since it opened, the site has provided about 32.8 million yen of funding support (about US$300,000, as of the end of September 2019).
Kodomo Shokudo Projects
One unique endeavor being undertaken in Japan that is related to reducing food loss and waste is Kodomo Shokudo (children's cafeteria). This is an effort to provide meals to children free of charge or for a very small participation fee, and most of the cafeterias are run by volunteers and open once or twice a month. Many of the ingredients are obtained from donations. The users are varied and include children from economically stressed households, for example, or from households that lack the time to prepare meals because both parents work.
They may be referred to as "Kodomo Shokudo" but each one is unique, and they play a variety of roles besides providing meals. For example, many also provide a place where children can feel welcome. Before or after eating, the children can study or play. In an effort to emphasize the welcoming space, some don't even call themselves a "Kodomo Shokudo," but devise ways to encourage a variety of people to come in regardless of age or nationality. Also, by having parents participate as well, some provide a place where they can also discuss concerns about child raising.
According to a survey by the NPO National Children's Cafeteria Support Center Musubie, there were 3,718 Kodomo Shokudo locations in Japan as of June 2019, 12 times the number three years ago, and 1.6 times the number one year before. They have spread to all parts of Japan, with the largest number, 488, in Tokyo. The number has surpassed 5 percent of the total number of elementary school districts (the number of public elementary schools) in all of Japan's prefectures. Elementary school catchments are generally designed so that children can walk to school, and in many cases, these districts serve as a basic unit for local community activities.
Various approaches are being devised to reduce food loss and waste in Japan. With the new Act now in force and concrete numerical targets now in place, we look forward to seeing a rise in public interest and the further spread of effective efforts.
(1USD=109.5JPY)